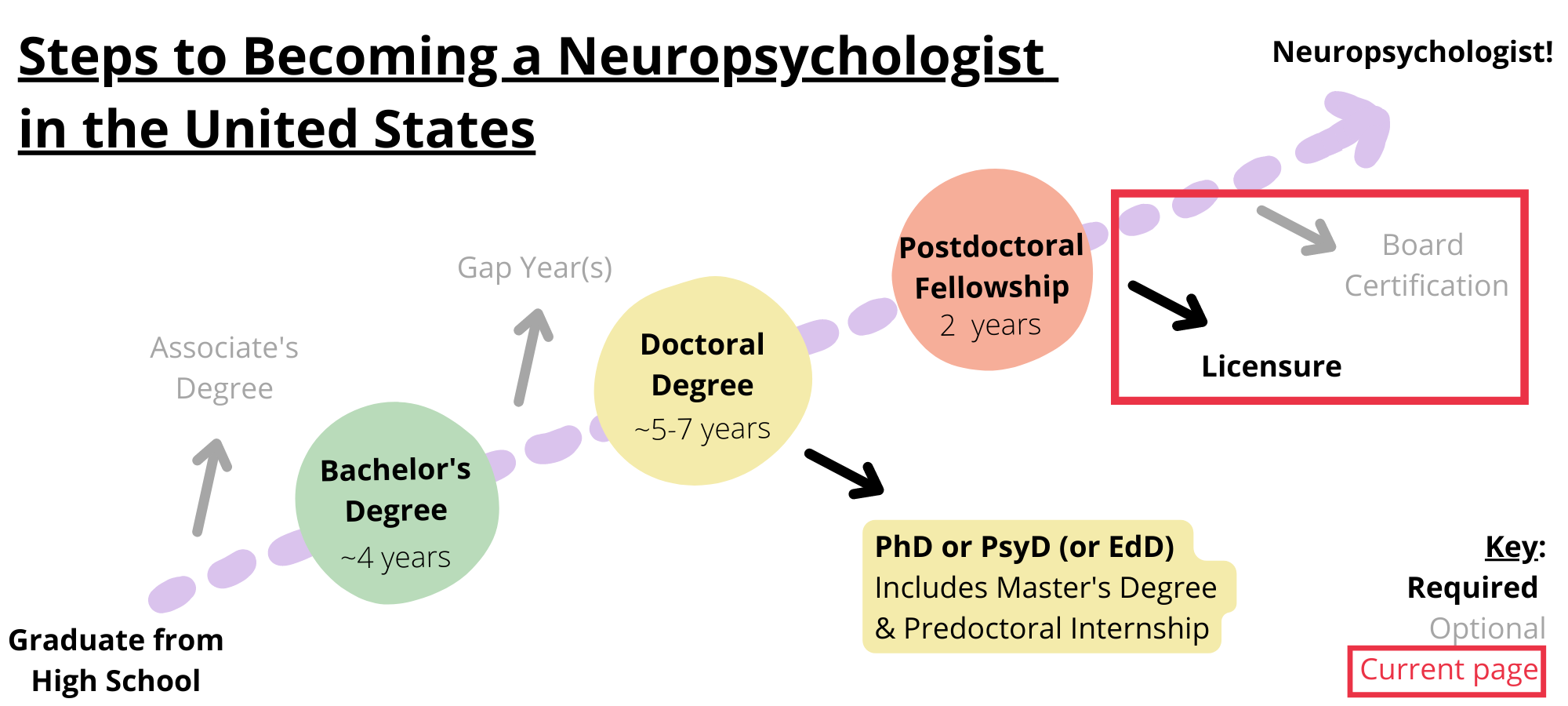 All neuropsychologists in clinical practice in the US must become licensed psychologists in their states. Licensure requirements vary by state by typically include completing a doctoral degree in psychology, accruing a specified number of hours of supervision by a licensed psychologist, completing a postdoctoral fellowship, passing a comprehensive examination known as the Examination for Professional Practice in Psychology (EPPP), and sometimes also passing a "Jurisprudence" exam. 
Board certification in Clinical Neuropsychology is strongly recommended! 
As of 2020, over 1000 neuropsychologists in the US obtained board certification through the American Board of Clinical Neuropsychology (ABCN; see here). Board certification through ABCN is a three-part process including passing a written exam, practice sample review, and oral exam. There are also over 400 neuropsychologists boarded by the American Board of Professional Neuropsychology (ABN; see here).
Board certification in pediatric neuropsychology is available through ABCN (see here) or through the American Board of Pediatric Neuropsychology (ABPdN; see here).
Sweet, J. J., Klipfel, K. M., Nelson, N. W., & Moberg, P. J. (2021). Professional practices, beliefs, and incomes of U.S. neuropsychologists: The AACN, NAN, SCN 2020 practice and "salary survey." The Clinical Neuropsychologist, 35:1,7-80. https://doi.org/10.1080/13854046.2020.1849803 
To learn about additional steps in becoming a neuropsychologist, click below: