View the infographic below to learn more about neuropsychology:
Click on these resources to read, listen, and watch more!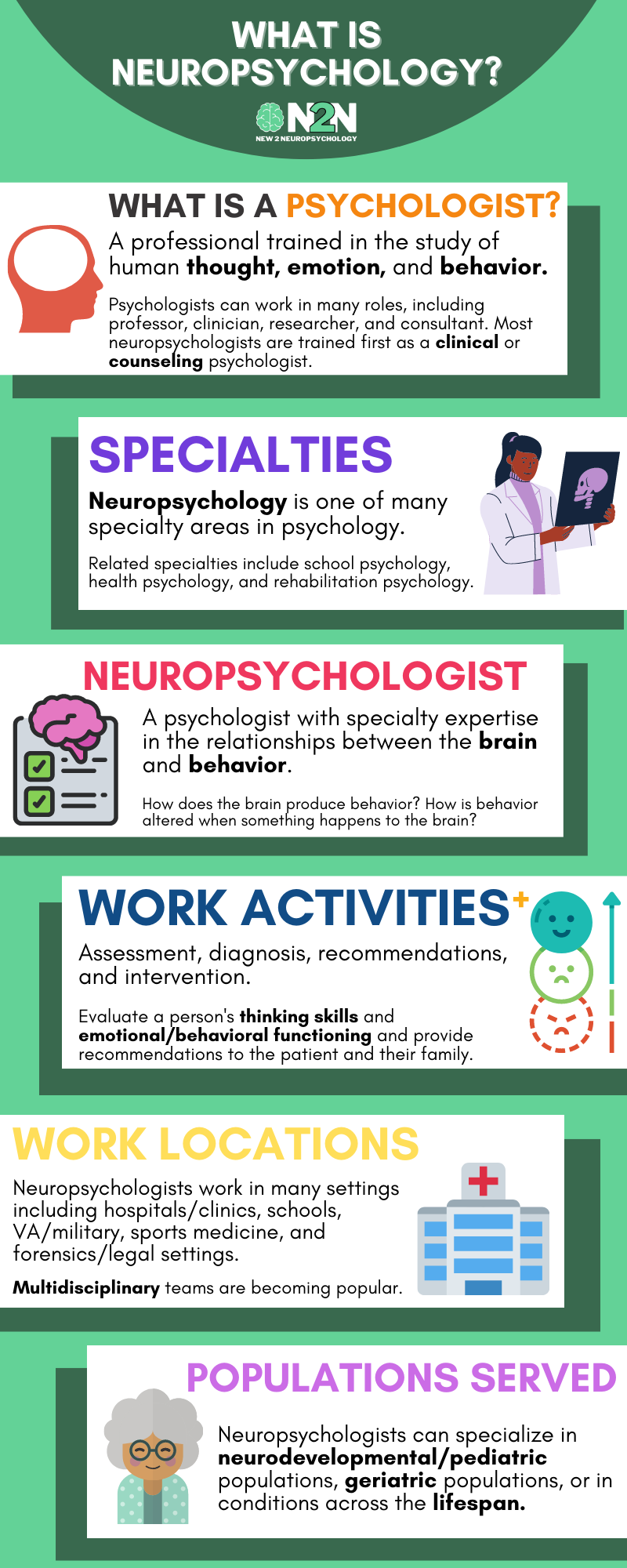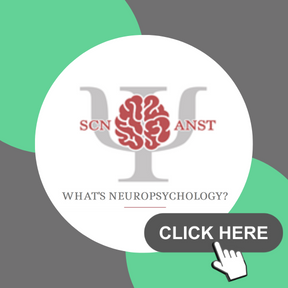 Read about neuropsychology!
The Association of Neuropsychology Students and Trainees (ANST) provides an overview of neuropsychology, including the components of a neuropsychological evaluation and common work settings for neuropsychologists, on this webpage.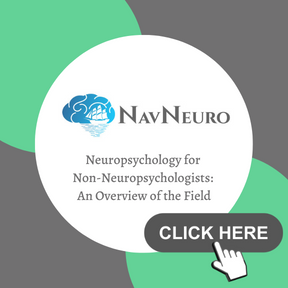 Listen to a podcast about neuropsychology!
Drs. Ryan Van Patten and John Bellone provide an overview of neuropsychology including the training required to become a neuropsychologist and similarities and differences between neuropsychology and related fields in this podcast episode.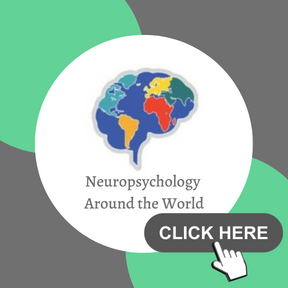 Watch a video about global neuropsychology!
In this video lecture, neuropsychologists from Spain, Grenada, Canada, and Latin America discuss neuropsychology in their respective regions.
Watch this video to learn about careers in clinical neuropsychology:
This video was created by the Association of Neuropsychology Students & Trainees, of the Society for Clinical Neuropsychology. Learn more about ANST here!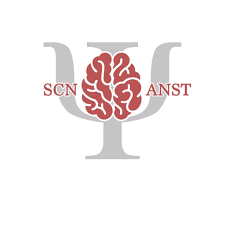 Watch this video to learn about the history of neuropsychology:
KnowNeuropsychology is a great, free resource to learn more about the field. You can watch webinars on their website about neuroanatomy, clinical disorders, professional development, clinical practice, and research.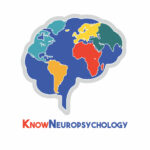 Now that you know what neuropsychology is, learn more about why you should become a neuropsychologist: